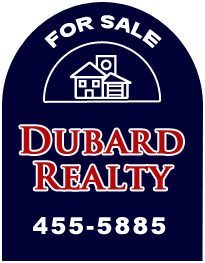 QUALITY SERVICE SINCE 1990!
OFFICE: 662.455.5885 FAX: 662-455-5550
Discover a town unlike no other…where history, tradition and a good sense of community are deep rooted. Greenwood, Mississippi, is a place where front porch swings rock long after dusk and families gather to talk of their day. It's a place where the pace of life is a little slower but its residents are full of energy, spirit and even a little spunk. Children grow up playing in cotton fields and duck blinds and the idea that "it takes a village to raise a child" still rings true. People are friendly here, they like each other and stopping to help a neighbor is a common occurance. Located in the heart of the Mississippi Delta, Greenwood serves as a leader among its surrounding towns. Offering art, music and outdoor events, it is home to many festivals that draw crowds from all over the South. With its unique downtown full of upscale retail shops, a boutique hotel and charming places to dine, it has something for everyone.
While Greenwood has a reputation for being a quaint small town, its industrial growth is always on the move. Home to Viking Range Corporation, the worlds leading manufacturer of high end kitchen appliances, Greenwood embraces technology and continues to grow and prosper.  It's farming community continues to thrive, maintaining the areas largest industry and fields of beans, corn and cotton blooms are evidence of passion and old fashioned hard work. The eclectic elements that make up Greenwood, Mississippi, are the wonderful things that make it such a desirable place to be. Whether a Sunday stroll on the levee, A walk downtown Saturday morning to the Farmer's Market with the kids, a bike ride through winding back roads, a book signing downtown, a Friday night football game or just a day with family and friends in the backyard, Greenwood is more than just a place to live, it's a place to call home.
"I had used Ron & Betty DuBard before. They sold my own home in 6 months. Ron sold our parents home on Grand Blvd. and it was hassel free. He did all the work! I would use them again!"
– The Gilmers'
"Ron and Betty have worked with me several times regarding real estate sales and purchases. Each time they have been highly profesional. They have worked very hard to help meet my needs in each instance. They are honest and trustworthy and I without question highly recommend their services for any real estate transaction."
– Termi & Lisa Land
"Ron and Betty were ready and willing to help us to negotiate through the selling of our house. They explained our options and gave us good guidance. We knew very little about this process but Ron and Betty made sure we understood each step and the reason for each step. They kept us up tp date to the situation and we could always call on them with our questions. Ron and Betty stayed on top of the process by being alert in their daily activities to opportunitites that would lead to the selling of …"
– James Tidwell